The ToughBuilt system brings a new level of organization and efficiency to every project. The There ClipTech innovation gives professionals the never-before option of effortless, adjustable, and interchangeable pouches to fit every job. Carry only what you need, when you need it.
We stock a wide range and hope we are able to cover all your needs:
This
3pc handyman tool belt set
is a great way to start your toughbuilt journey the whole kit includes:
Framerpouch with hammer loop and built in kickstand

Utility pouch with knife pocket

Rugged 6-layer construction

notebook pocket

Tape measure clips

Kickstand your pouch for easy of use on the floor or table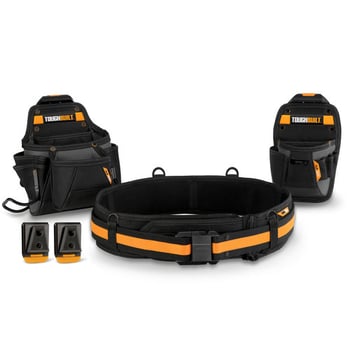 Contractor pouch
Hammer loop
23 pockets and loops
Notebook holder
Kickstand your pouch for easy of use on the floor or table
Speed Square pocket Master Electricians pouch
Shoulder strap and kickstand
Fits AA to D-cell torch
Non-contact voltage detector pocket
3 adjustable tool pockets
Extra long tape chain
25 pockets and loops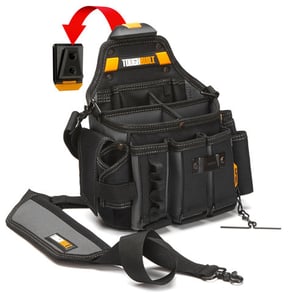 We have some much more to offer than these no mate what the job we have a tool pouch to fit you.
With these tools belts you can keep everything you need on the job on you and also keep you van tidy and sorted.
Share: