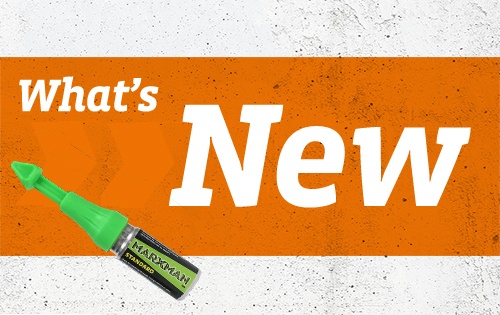 Are you fed up with:
- Broken and blunt pencils?
- Pens that stop working after one use?
- Trying to mark onto brickwork or pebble dash?
- Not getting your fixing holes lined up perfectly?
The MarXman marking tool is your answer.

This useful little tool sends some chalk down the hole and will mark through 45mm onto:
- Tiles
- Wood
- Brick
- Pebble Dash
- Metal even when oily
+more leaving no permant mark.
Lets see how it works:
Good for around 250 marks this really is something that should be in everyone's toolboxes.
Contact us to place an order.
Order Ref: G24-016
Share: