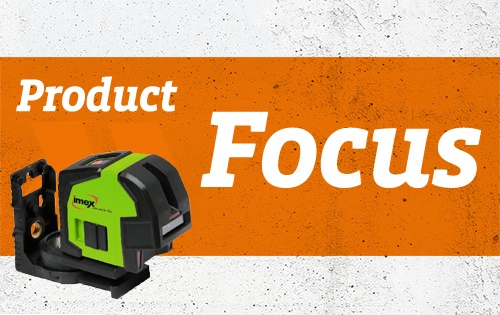 The Imex LX22 self-leveling laser offers a breakthrough in Laser EDGE technology...... The brightest line laser has arrived!

Why should I use an Imex LX22?

Imex is growing its share of lasers in the UK so is not well known by many so why should this replace your DeWalt, Makita, PLS or Bosch cross line lasers?

1/ Laser Line
Most laser lines get thicker and less accurate the further you go from the tool but the Imex EDGE technology gives a thin clean line from the laser and right to its 40m range. When putting it up against other established brands it wins hands down for visibility and accuracy. Below is what it looks like in a lighted room at 8m.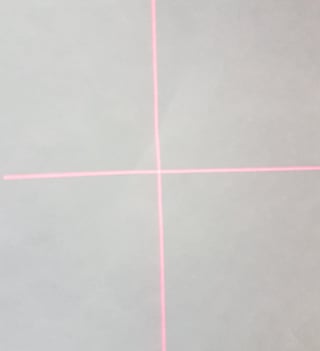 2/ Two In One

Plumb bob lasers that give a dot below and above are very useful for all manor of applications but no longer is a separate laser necessary. The LX22 has a vertical and horizontal line which makes up the crossline as well as giving a dot directly below and above the tool, a truly useful bit of kit.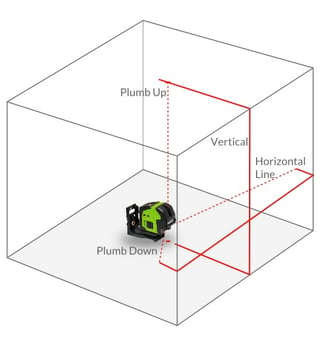 3/ What you get for your money
The magnetic bracket also has mounts for both larger laser tripods and smaller camera type tripods and well as holes so it can be hung from a screw meaning you can put it wherever you like. The pendulum lock protects the laser during transport and allows it to be used for making straight lines that are not necessarily level. With a pulse mode, it can be used with a detector for up to 55m outdoors. Along with the 2-year warranty, there's not really any reason why this isn't one of the best options.
Take a look:
IMEX LX22 Specifications
| Specification | Detail |
| --- | --- |
| Light Source diode | 635nm Red diodes |
| Output | Laser Class II |
| Accuracy | +/-3mm @ 15m |
| Beams | 1 Horizontal 2 Vertical plumb spot up and down |
| Damping type | Self Leveling – Magnetic |
| Hours of continuous use | Approximately 16 hours – all lasers |
| Working distance | 30m 55m with detector |
| Dimension | 65 x 95 x 85mm |
| Batteries | 4 x AA |
How to use an Imex LX22
Options
Order Ref: J13-111 Red laser and bracket in soft case
Order Ref: J13-112 Red laser, bracket and 1.75m max tripod
Order Ref: J13-115 Green laser, bracket and 7.75m max tripod
Contact us if you would like a quote or to place an order.
Happy leveling!
Share: