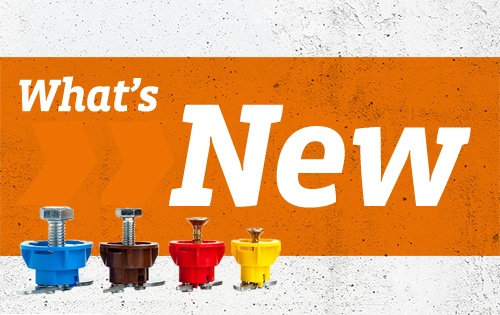 Since GripIt® was launched on the market it has provided an instantly popular and winning solution to an enduring problem. Tradespeople and DIYers welcomed this simple method of wall hanging on plasterboard because of its ease of use, high performance and convenience – and because it instantly trumped all other similar products on the market particularly with the ability to work in situations where there is little cavity behind the plasterboard for example dot and dab walls or around a lintel.
Key benefits:
• Supports heavier loads
• Re-use Indefinitely
• Auto-adjusts to lining thickness
• No vapour barrier damage
• Fits insulated backed plasterboard
• Suitable for 9.5-15mm plasterboard
• Fits plasterboard laminates
• Fits to ceilings without timber blocking
• Fits dry lining wall constructions
• No insulation fibre entanglement
• Cannot over-screw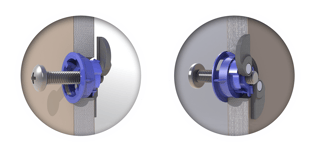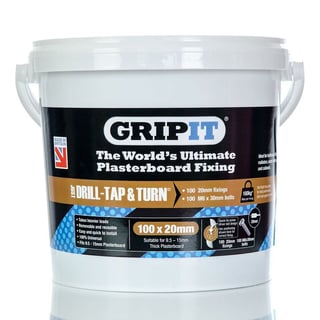 How do GRIPIT's work?
What colour GRIPIT do I need?
How do I fit a GRIPIT?

How much weight will a GRIPIT hold?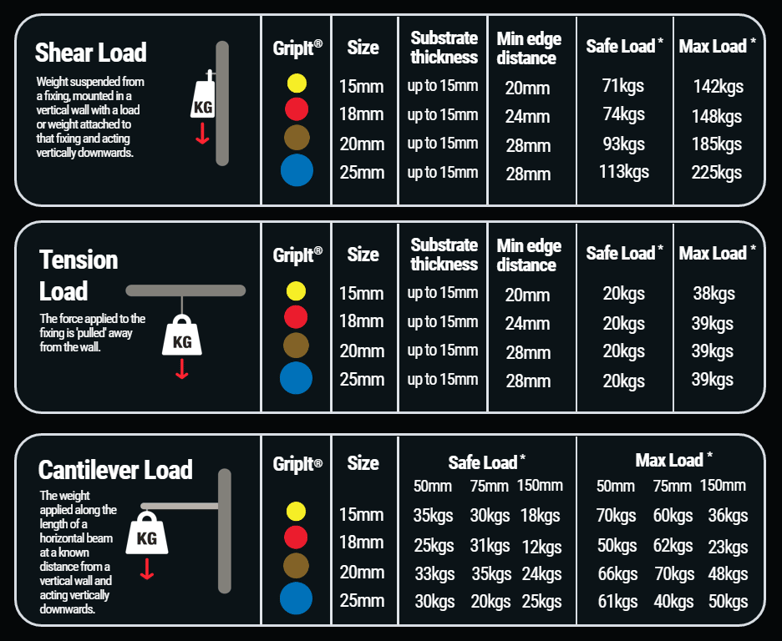 * Independently tested on 15mm plasterboard.
Note: GripIt® is designed to accept screws of various lengths provided that the tip of the screw, when fully inserted, does not make contact with solid material within the wall space. To determine the maximum length of screws, measure the thickness of the item to be secured to the wall and then add a minimum of 15 to 20mm for GripIt® threading.
Sizes Available: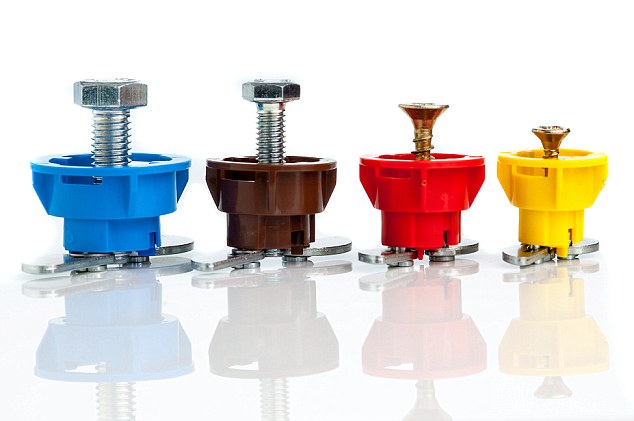 GRIPIT Pack Sizes
Tub 100, 25pce Pack, 8pce Pack
32pce Assortment Pack
Starter Kit - Includes 40 GRIPIT's, screws, bolts and flat wood bits
Share: