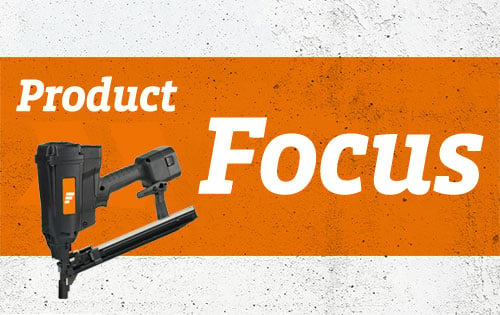 Cladding battens seem to be getting smaller and smaller and this is causing some issues when coming to fixing the cladding boards.
What issues are they?
A typical scenario is when 38mm battens are used, no longer can 51mm Paslode nails be used without hitting the wall behind which often pushes the cladding off leaving it all wobbly, or where an infill panel is being made for the brickwork. So the normal solution? Use 40mm loose ring shank nails. What kind of solution is that? Who uses a hammer these days?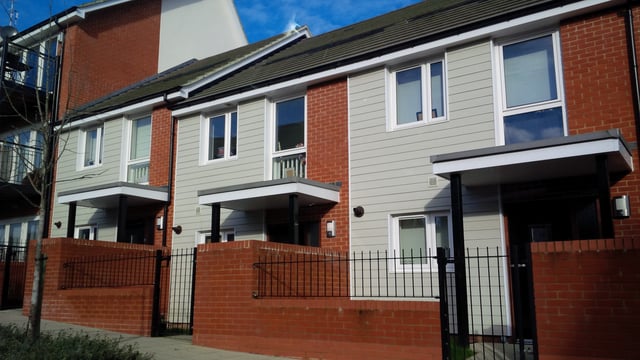 Introducing the cladding nail of all cladding nails
With a:
- Flat full round head
- ring shank
- 304 stainless steel finish
- collated strips for use in a nailgun
- available in 26mm and 35mm

these nails are quite simply the best way of fixings fibre cement board cladding such as Hardie plank, or timber cladding such as cedar in these type of scenarios.

So what are the advantages?
- No more battered fingers and black nails from using a hammer
- Excellent fixing strength
- No damaging the cladding with a hammer
- Stainless steel so won't rust
- Massively speeded up installation rate
- Perfect nail lengths to prevent going right through the batten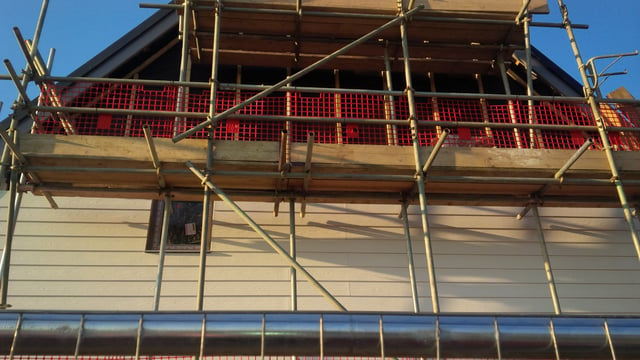 So what do you need to get started?
1: Nailgun
2: Nails
3: Gas
4: Place order

1. Nailgun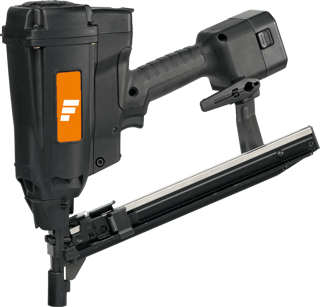 - Has a durable full metal nail magazine
- Flat nose so no damaging the cladding
- Simple thumbwheel for adjusting depth
- Only weighs 2.5kg with battery
- Comes with 2 x Ni-Mh batteries, charger and case
- 2 Year Warranty
2. Nails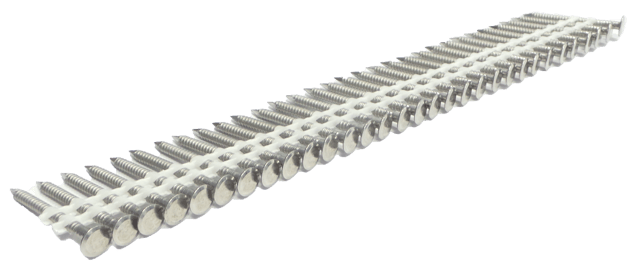 Two sizes available:
| | | | | | |
| --- | --- | --- | --- | --- | --- |
| Length: | Shank Diameter: | Head Size: | Finish: | Box Qty: | Order Ref: |
| 26mm | 2.8mm | 7mm | 304 Stainless Steel | 2000 | K59-200 |
| 35mm | 2.8mm | 7mm | 304 Stainless Steel | 2000 | K59-201 |
3. Gas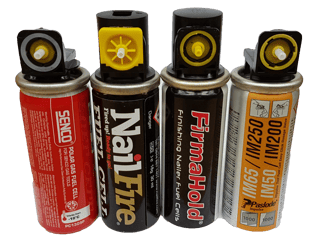 The nailgun takes the standard 2nd fix fuel cells so you can either use what you already have or order them separately. You'll need 2 fuel cells per box of nails.
4. Place your order
As a company that works closly with carpenters this is an example of where we're always on the look out for products and solutions to help save you time on site. If there's anything we're missing please give us a shout.
Please reach out to us for pricing or to place an order.
Share: